Lounge Patio Chair
Regular price
$2,046.00 USD
Regular price
$2,307.00 USD
Sale price
$2,046.00 USD
Unit price
per
Sale
Sold out
Sink into the fluid curves of the Lounge Patio Chair, embracing the enchanting feeling of leisurely relaxation. Sit back and share laughs with friends or retreat to a quiet nook and calm your mind. The Lounge Patio Chair was designed to support and ground you in each beautiful moment.
Features
Made with raw volcanic basalt, making it a natural and sustainable choice.
Customizable colours to perfectly complement the style of your space.
Durable and long-lasting with a lifespan of 20-30 years.
Handcrafted design ensures every piece is unique and unrepeatable.
Weather-resistant materials can withstand snow, rain, seawater, frost, and UV rays.
Low maintenance gives you more time to relax in your chair.
Crafted with lightweight materials and easy to move around your space.
Please note: the quoted price is for black furniture. To get this piece in other colours, send us a message.
Dimensions

Width: 29.5in (75cm)

Length: 41.3in (105cm)

Height: 41.3in (105cm)

Weight: 20lbs (9kg)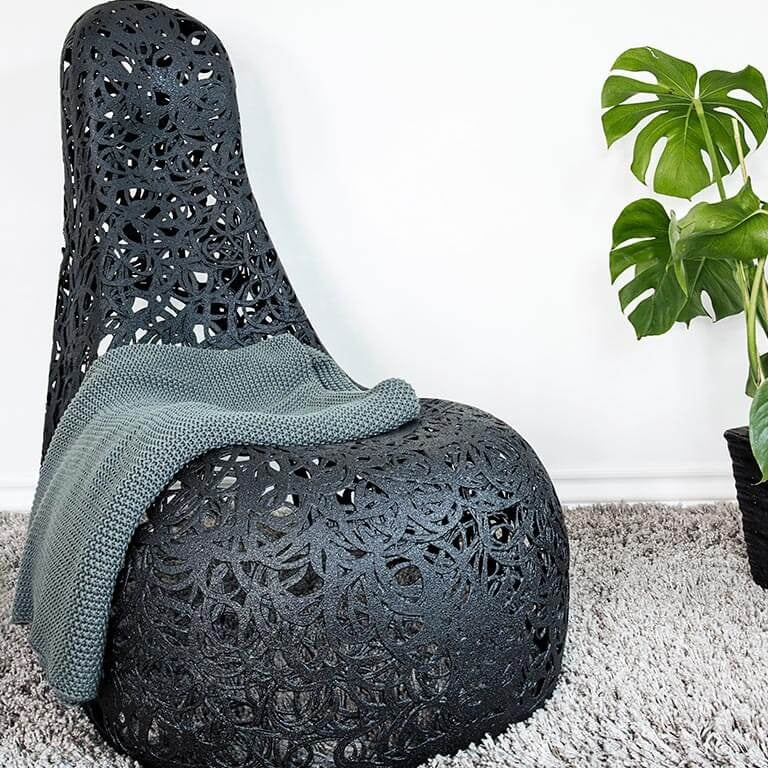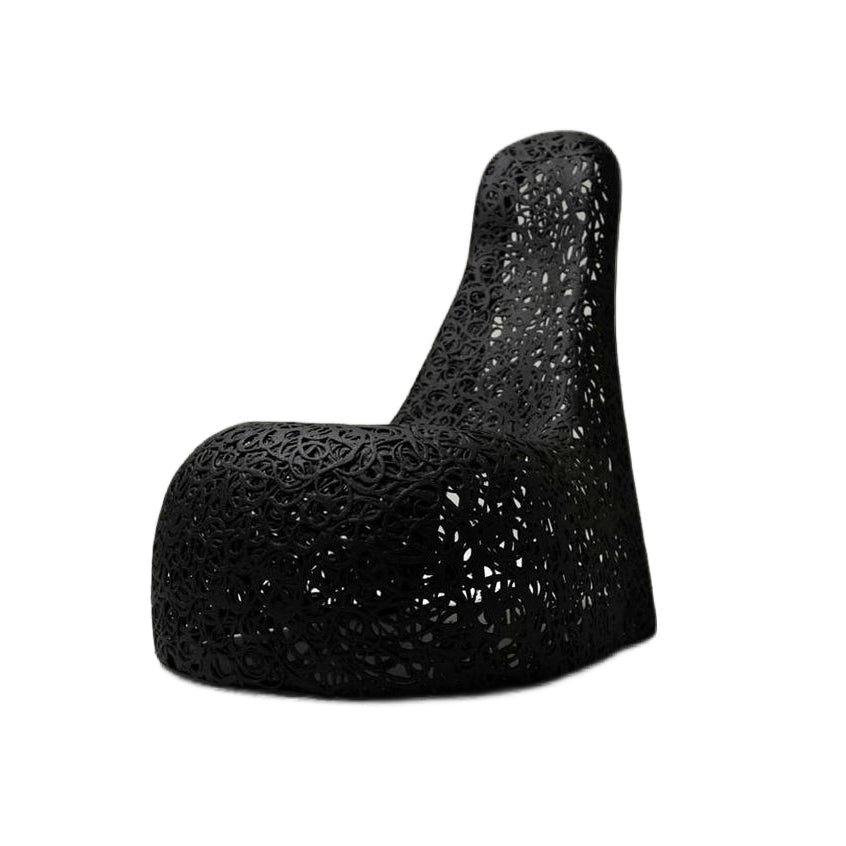 Very happy with this investment
I purchased a couple of these chairs for an outdoor area at my boutique hotel – and my guests love them. Everyone is always so amazed when I tell them they're made out of volcanic stone. The best part is I don't have to worry about them getting dirty or broken.
Fantastic customer service.
Any questions I had were quickly resolved by their very friendly customer service team. We bought this chair to start but we'll definitely be exploring more pieces soon.
It's just a genius creation!
This website is by far the most interesting store I've found in my years online shopping. I have never heard of lava furniture until Mauna Sway and now I'm in love. It's so beautiful and strong, but also incredibly lightweight.
This is the perfect poolside chair.
We wanted something that matched our minimal artistic aesthetic and were so happy that we found something this unique. It matches our home wonderfully.
I love the lounge chair!
I have a charming little corner set up to relax in the evenings & this chair is my pièce de résistance. I sit there almost every night.
Strong & Durable

Handcrafted & Unique

Natural & Sustainable

10 Year Warranty
The Lounge Patio Chair by Mauna Sway is a spectacular combination of delicate beauty and long-lasting durability
Enjoy invigorating relaxation as the chair's subtle slope offers gentle support and exceptional comfort. The compact design can easily be moved around your space, making it perfect for tranquil moments alone and socializing under the sun.

Each of our luxury patio chairs features an intricate, handcrafted design that will elegantly complement your outdoor area. Our iconic furniture creations are a harmonious blend of old and new, featuring the grounding energy of ancient volcanic rock and the modern technical skills of our sculptors.

The Lounge Patio Chair is as durable as it is beautiful. Our innovative volcanic basalt furniture is long-lasting, weather-resistant, and low-maintenance. Furthermore, the expressive visual style and functional design mean this chair can seamlessly transition between your indoor and outdoor spaces.
Frequent Questions
What materials are used to craft these chairs?

Our furniture is carefully crafted from basalt, a naturally occurring volcanic material. Our process involves melting the basalt stone at 1500°C (2732°F) and pushing it through nozzles to create fine stone threads. As a result, basalt fibre has excellent flexibility, resulting in a finished product with remarkable strength and long-lasting durability.
Are these chairs suitable for outdoor use?

Absolutely! Our basalt chairs are entirely weatherproof and can withstand snow, rain, seawater, frost, and UV rays. Their resistance to the elements makes them perfect for both indoor and outdoor settings.
How much does the Lounge Patio Chair weigh?

Volcanic Basalt is a surprisingly lightweight material. The Lounge Patio Chair only weighs 20lbs (9kg), making it easy to move around your space.
How many people can the Lounge Patio Chair accommodate?

The design of our volcanic Lounge Patio Chair is comfortable yet compact – the perfect size to fit one person.
Where do you make your products?

We have a talented team of creative designers and expert architects based in Latvia, Europe.