Mauna Sway is an innovative brand focused on designing unique luxury patio furniture.
With an emphasis on fine craftsmanship and revolutionary sustainable techniques, our furniture is infused with volcanic energies that ground the body and soothe the soul. 
Our iconic furniture creations are designed to stimulate the senses, ignite creativity, and ground you in the present. Developed by innovative European designers and architects, our furniture is functional, comfortable, and with a delightfully distinctive visual appeal.
Watch Video About Mauna Sway
Mauna • Sway
1. Mauna, a mountain in Hawaiian.
2. Sway, to move slowly or rhythmically backward and forward or from side to side.
Together they symbolize the grounding volcanic energy as well as the flow of peace, tranquillity and relaxation.
View Products
At Mauna Sway, we value three elements above all others:
Design

The elaborate process of creating our furniture means that every piece is unique and crafted by hand.

Durability

All of our furniture is weather-resistant, strong, and long-lasting, with a lifespan of 20-30 years.

Sustainability

We strive to use natural materials in our patio furniture designs. The well-being of our planet is important to us.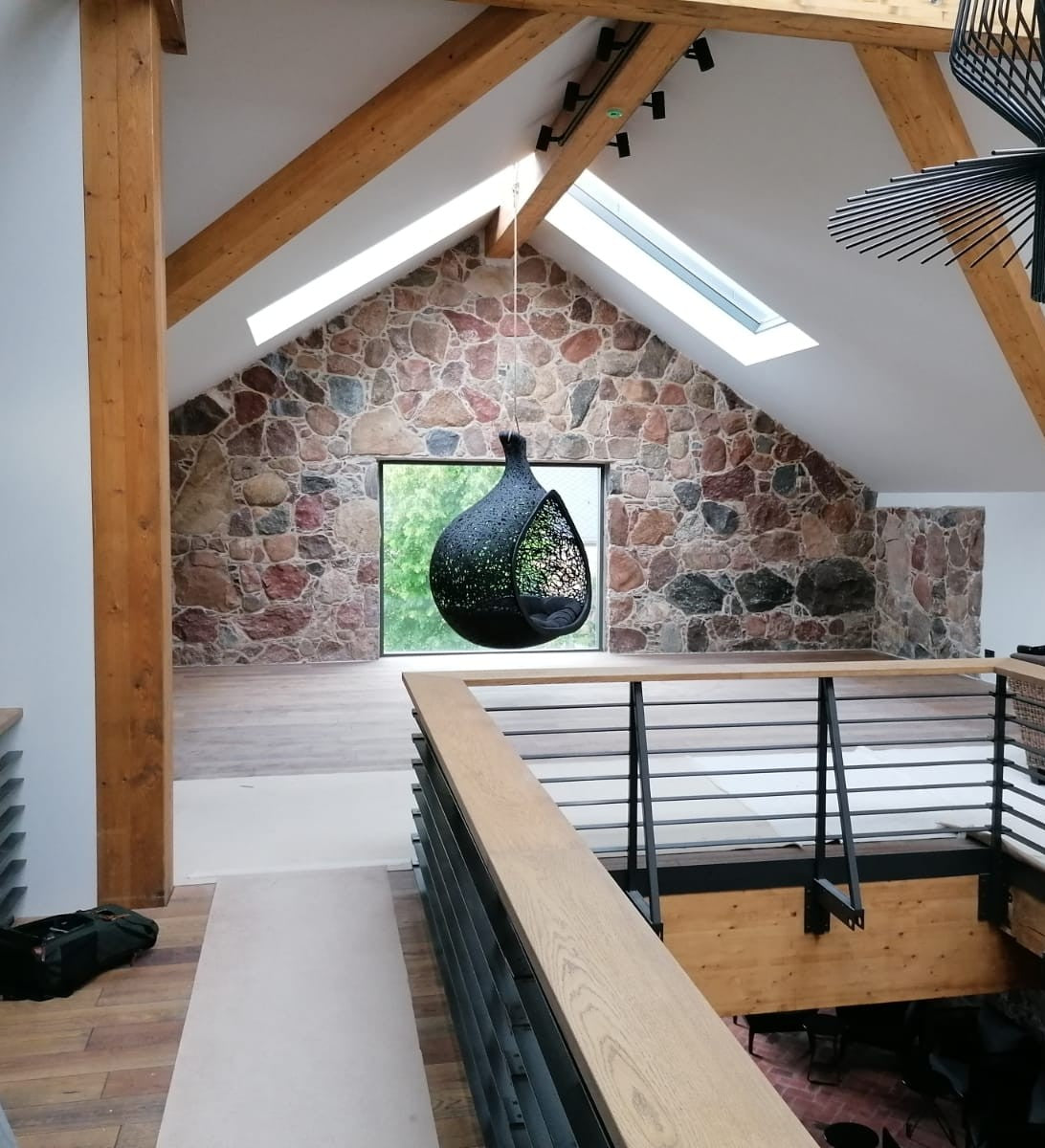 Handcrafted From Volcanic Basalt - The Core of Our Planet
We use Volcanic Basalt, a raw, infinite material, to thoughtfully craft our luxurious outdoor loungers. Sourced from the heart of our planet, this ancient volcanic rock is incredibly durable and highly sustainable, making it a revolutionary and eco-conscious way to create furniture.
The technical complexity of weaving with this material means that every piece is made by hand. This delicate process guarantees that each design is unique, with one-of-a-kind intricate lace patterns.
The final result is a beautiful, long-lasting, and remarkably versatile product – adapting seamlessly between indoor and outdoor spaces.
For thousands of years, it's played a significant role in human history.
The stone is said to have powerful effects on the human mind – from stimulating creativity to encouraging relaxation, easing anxiety and cleansing negative energy. It's best known as the 'grounding stone,' strengthening the connection between you and our beautiful planet.
Our innovative design techniques combined with this powerful stone promote moments of connection, serenity, and inspiration. 
At Mauna Sway, we're redefining outdoor luxury by making it good for our planet and your soul.
Shop Patio Furniture